The Arcari Team is ready to assist you with every case. We want to help you ensure that your patient will receive both the best restoration and the best treatment available. We offer several value-added services, including case planning, chairside conversion, shade matching, and wax-ups. We invite you to peruse all the services we offer and schedule an appointment.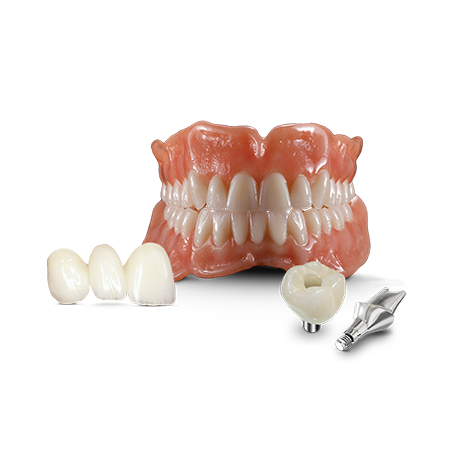 Complex Case Planning for Surgical Implants
In addition to providing you with implant restorative solutions, our team will gladly assist you in planning implant surgeries. A preplanned surgery increases efficiency and reduces the chance for mistakes. Our team is backed by expert implant technicians that have years of experience working with implants and advising on implant surgeries.
The Arcari team is backed by the latest digital dentistry equipment available. We utilize these in designing a surgical plan for you that is straightforward and easy to follow. In addition to a surgical plan, we also provide guides with pilot holes that allow for predictability.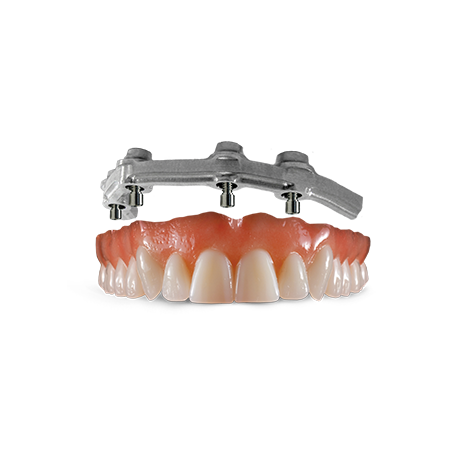 Chairside Conversion
Converting from a removable prosthesis to an implant-retained solution is a big step for any patient. Help them ease into this new stage of their oral health by utilizing their old removable as a provisional. This will allow them to go home with the smile they are used to.
A member of our team will visit your practice and convert their preexisting denture into an implant-retained provisional that can be easily placed over the abutments. While your patient returns home to heal and get used to the new feel and function of having an implant-retained prosthesis, Arcari will craft their final restoration. Chairside conversion aids in patient satisfaction and allows you to focus on the surgery while our team member focuses on converting the denture.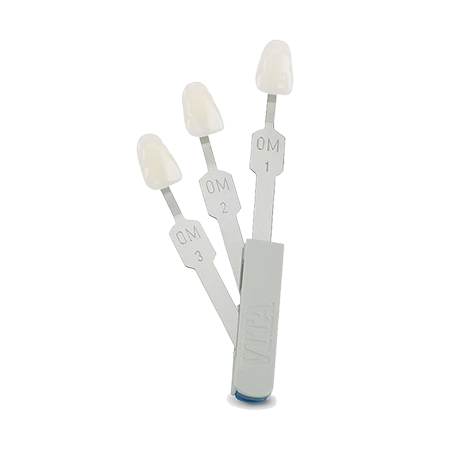 Shade Matching
Eliminate the chance for a mismatched shade with Arcari's custom shade service. One of our team members will visit your office to match your patient's natural shade. This service ensures your patient receives a restoration that seamlessly blends in with the rest of their smile. Our technicians are laboratory professionals, which means they will make your patient feel comfortable during the shade taking appointment.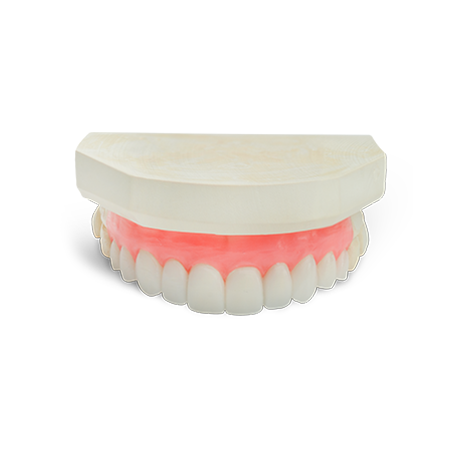 Wax-Ups
Increase case acceptance with diagnostic wax-ups from the Arcari team. These models give your patient a preview of what their smile will look like once they are finished with treatment. In addition to putting your patient at ease, these wax-ups also aid our lab during the fabrication of the restoration. We are able to use them as a guide, which ensures high precision and a restoration that meets your patient's expectations.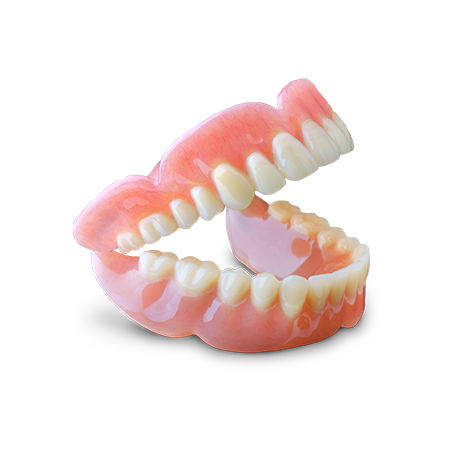 Reline & Repair
When your patient's prosthetics need a reline or rebase we have you covered. For those emergency case that require same day reline repair we offer an expediated service that in most case can have the repaired denture or partial back to your practice same day. Be sure to ask about our same day service for your next emergency case.